What to Look for in a Litigation Lawyer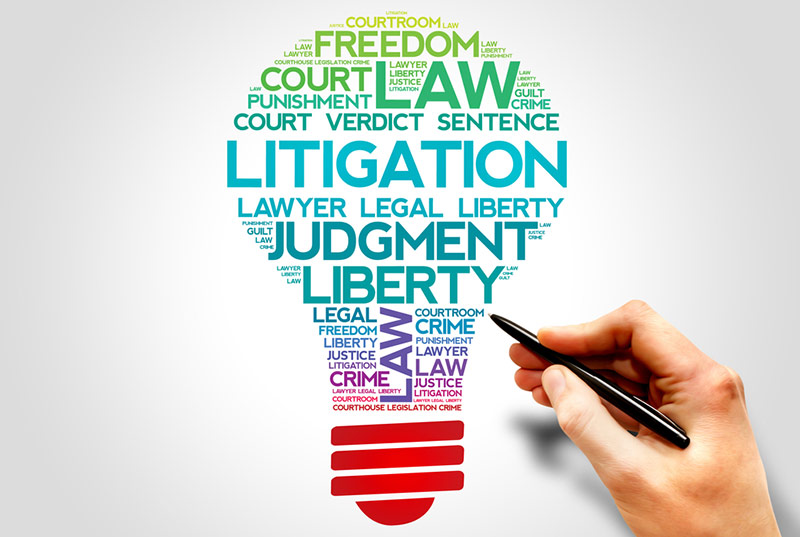 We all have rights and when they are wronged, we seek immediate action to right the wrong. That's what litigation is all about. Litigation encompasses a lot of areas and activities, such as pre-lawsuit negotiations, mediation, settlement facilitations, arbitration, appeals and lawsuits decided by a judge or jury in court.
Representing you as you proceed with legal action, whether it's for personal injury, trademark infringement, a licensing agreement or contract problem, or an Internet dispute, a competition litigation to assist you can be invaluable. But what's the best way to choose a litigation lawyer? These guidelines are designed to make the selection process easier.
Look for Relevant Experience
In your search for a litigation attorney, you'll find sole practitioners, small law offices, and big law firms. One isn't necessarily better than the others, and comes down to client needs. A best practice is to hire a lawyer, not a law firm, based on the experience of the legal professional that will be rendering the legal services. A lawyer is with whom you as the client will develop a relationship with and much needed mutual level of respect and trust.
For example, Paul Ticen has a wealth of experience in litigation matters, including:
Trademark, trade dress and unfair competition litigation, both prosecuting and defending claims in federal court and in opposition and cancellation proceedings through the Trademark Trial and Appeal Board (TTAB).
Prosecuting and defending copyright infringement.
Prosecuting and defending breach of licensing agreements and other contracts, and business torts such as tortious interference with contract or contractual expectancy, and misappropriation of trade secrets
Personal injury, where he has represented both plaintiffs and defendants in a wide range of personal injury and wrongful death arising from intentional torts and negligence. This includes, dram shop claims against liquor serving establishments, invasion of privacy, assault and battery, sports injuries and automobile and commercial vehicle collisions.
Internet law disputes, such as claims under the Computer Fraud and Abuse Act, and issues arising on e-commerce websites like Amazon, eBay and Etsy.
It's important to hire a litigation lawyer who specializes in your type of case.
Compare the Approach to Your Preference
Any type of litigation, from trademark infringement and unfair competition litigation to Internet disputes, will impact your daily life and your job, and take an emotional toll on you. You'll be depending on and putting your trust in your legal representation, so it's important that this person is the right fit for you in terms of personality, legal strategy and approach.
Just like any professional, lawyers have different styles. Some are hyper-aggressive, others takes a more practical and measured approach. Some will keep you in the loop every step of the way, others may send weekly status reports, while some will communicate with you as the need arises. And client needs differ from trademark infringement and unfair competition litigation, to personal injury and wrongful death litigation. Hiring a litigation lawyer that has experience litigating diverse areas from trademark infringement and unfair competition litigation to personal injury and wrongful death litigation, demonstrates versatility and adaptability. Skills that are critical during litigation.
For example, an individual whose spouse was killed or seriously injured in an automobile collision has substantially different short-term needs compared to that of a business client confronting trademark infringement or unfair competition litigation issue. And even within a particular practice area, client needs substantially differ. One client may be facing bankruptcy if a trademark infringement or unfair competition litigation issue is adjudicated unfavorably versus a well-funded client that doesn't face the same pressure.
Part of your selection in finding the right lawyer for your litigation issue is determining which style and approach is right for you. Ask how your case will be handled to get an idea of whether the approach is what you had in mind. Also, look for lawyers that are not afraid to think outside the box rather than travel down the road of mindless cookie cutter litigation handling.
Evaluate the Fee Structure
The amount of legal fees is case dependent and depends on a number of factors. The most common fee structure for litigation is a hourly rate. But for certain cases contingency fees or hybrid fee arrangements make sense for the client and attorney. A hybrid fee arrangement, or blended rate structure, is a combination of a lower hourly rate with a smaller percentage of recovery on a contingency basis.
Regardless of the fee, be mindful of selecting an attorney who has a reputation to charging a reasonable fee, and works to achieve client objectives in the most time efficient and cost effective manner possible. And with hourly or hybrid arrangements, that the legal tasks identified on the invoice are sufficiently described and accurate.
Make Your Selection
When you need to choose a litigation lawyer, you shouldn't have to face an overwhelming process.
Contact Paul Ticen to determine if he is the right fit to handle your case. He has diverse litigation experience, is an effective communicated and truly desires to achieve client objectives in the most time efficient and cost effective manner possible. He has the experience, the winning approach, and the affordable rates to handle whatever your litigation issue may be.